Responding to the COVID-19 pandemic, we have been collaborating with our sector partners to ensure that victim and survivor's safety remains a top priority. To achieve this, we will continue to hold perpetrators to account.

Respect's Helplines are running as normal. Our team have made plans to meet increased demand and have reviewed the advice they give to service users, so their needs are better met in the COVID-19 context. Please refer to our helpline websites for more information www.respectphoneline.org.uk and www.mensadviceline.org.uk
The Respect Phoneline has launched the #NoExcuseForAbuse campaign. It's aimed at perpetrators of domestic abuse and our key message is that the lockdown is not an excuse for abuse. The campaign is run on Respect's social media accounts. For more information contact [email protected]
We are working closely with our members, to support them through this challenging time. For any concerns about Respect member services, contact [email protected]
We are developing resources for the sector and will be reviewing these on an ongoing basis.
---
Work with perpetrators COVID-19 resources and updates
---
Respect COVID-19 public affairs
---
Respect joint sector resources on domestic abuse in COVID-19
COVID-19 Domestic abuse, sexual violence and other forms of gender-based violence:
---
COVID-19 and domestic abuse funding opportunities
The National Lottery Fund is supporting domestic abuse organisations during COVID-19.
Barclays is making 100 donations of £100,000 to UK charities working to support vulnerable populations through their 100x100 COVID-19 Community Relief Programme. For more info click here.
Coronavirus Community Support Fund has available grants for small and medium size charities to increase community support to vulnerable people and to reduce temporary closures of essential charities and social enterprises. Click here for more details.
---
Respect Phoneline COVID-19 social media campaign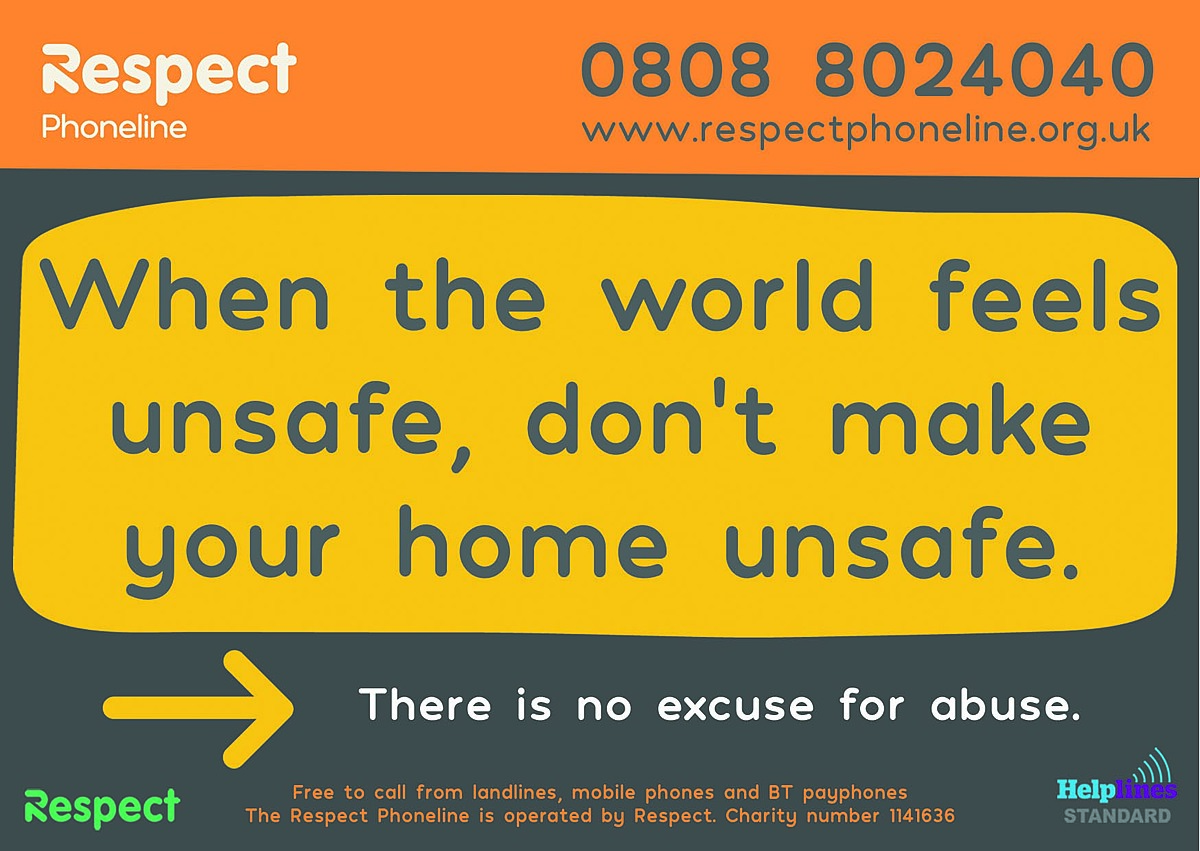 Respect Phoneline is running a social media campaign #NoExcuseForAbuse during COVID-19.
For the full campaign materials or for more information please email [email protected]